Can't turn back time.(2021-)
本作品は磐座遺跡で採取した石と地面に落ちたものたち(木、木の皮、落ち葉、鳥の羽、木ノ実など)を書道用の半紙の上に配置し作られています。
磐座遺跡(いわくらいせき)は、古代祭祀の遺跡です。巨岩群を神の依代(磐座)とし、この磐座は、西、東、北の巨岩3つを主体として構成されています。磐座は杉などのねじ曲がった高い木々に囲まれ、他とは違う気配に包まれ、今でもかつて特別な場所であった雰囲気が残っています。
本作品ではまず採取した中から複数の石を慎重に選び、半紙の上に配置します。石の配置には日本の寺院の庭園のようにそれぞれの石に関連性を持たせています。その後、地面に落ちたものたちを両手の平大に集め、上からばら撒きます。「秩序」と「無秩序」が同居する「空間」を作り出し、「戻らない時間」の表現を試みています。半紙は妻の書道の師匠の遺品を使用しています。遺品を俯瞰で撮影することが「肉体と魂」の分離、「生と死」を意識させます。
※遺跡で採取したものは、許可を得て採取し、制作終了後に返却が行われています。
This work is made by placing stones, wood, tree bark, fallen leaves, bird feathers, nuts, and other objects collected from the Iwakura ruins on a piece of calligraphy paper.
Iwakura-iseki is the site of an ancient ritual. A group of giant rocks is considered to be the god's retainer (i.e., a rock formation), and this rock formation is composed mainly of three giant rocks in the west, east, and north. Surrounded by tall, twisted trees such as cedars, the rock formation is surrounded by a different atmosphere, and still retains the atmosphere of the special place it once was.
The first step in this work is to carefully select several stones from among those collected and place them on a piece of paper. In arranging the stones, Keiichiro is conscious of the relationship between each stone as in a Japanese temple garden. He then gathers the stones that have fallen to the ground in the palm of his hands and scatters them from above. By creating a "space" where "order" and "disorder" coexist, He is attempting to express a "time of no return". For the calligraphy paper, he used the belongings of hIs wife's calligraphy master. Taking a bird's eye view of the artifacts makes him aware of the separation of body and soul, life and death.
The objects collected from the remains are collected with permission and returned after the work is completed.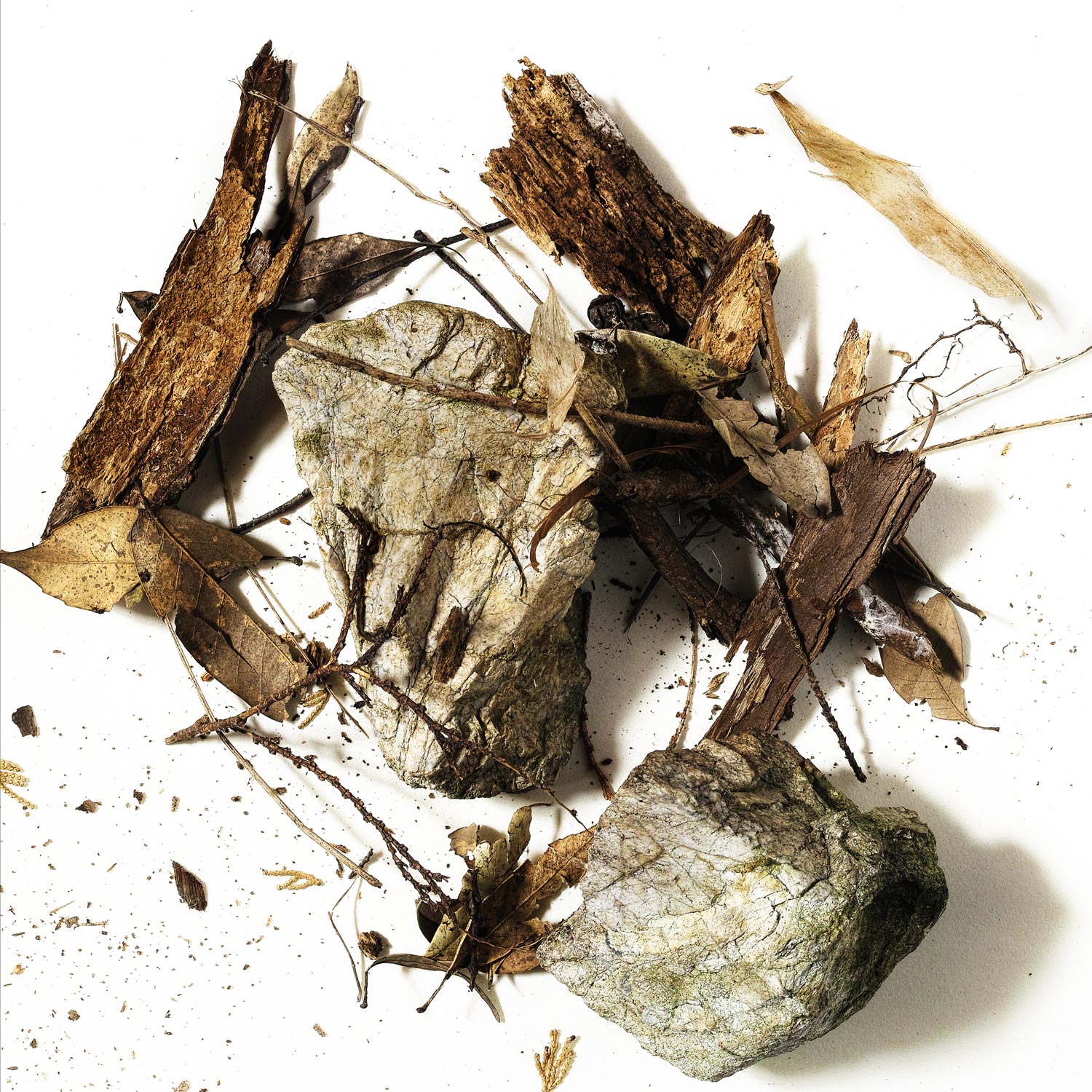 #001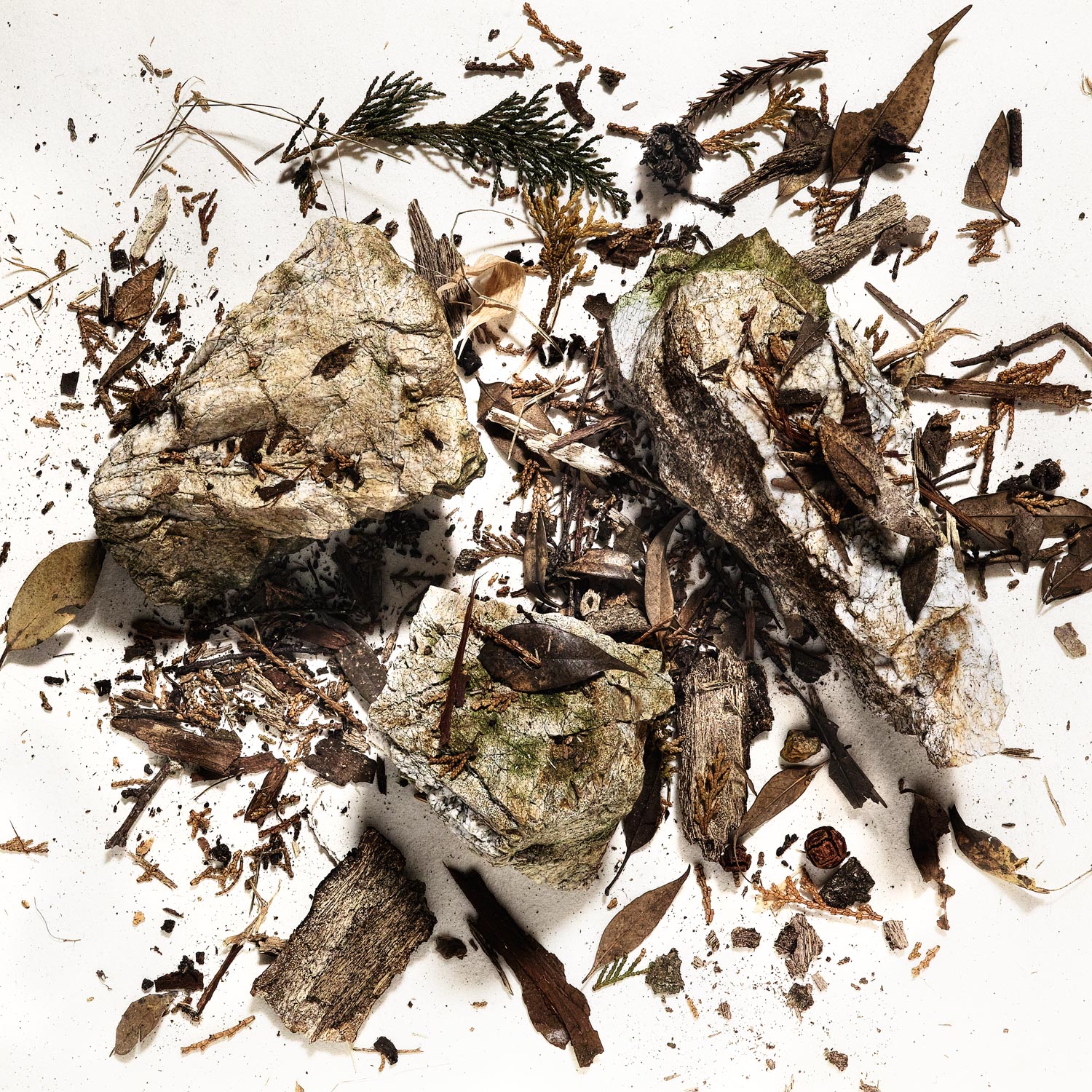 #002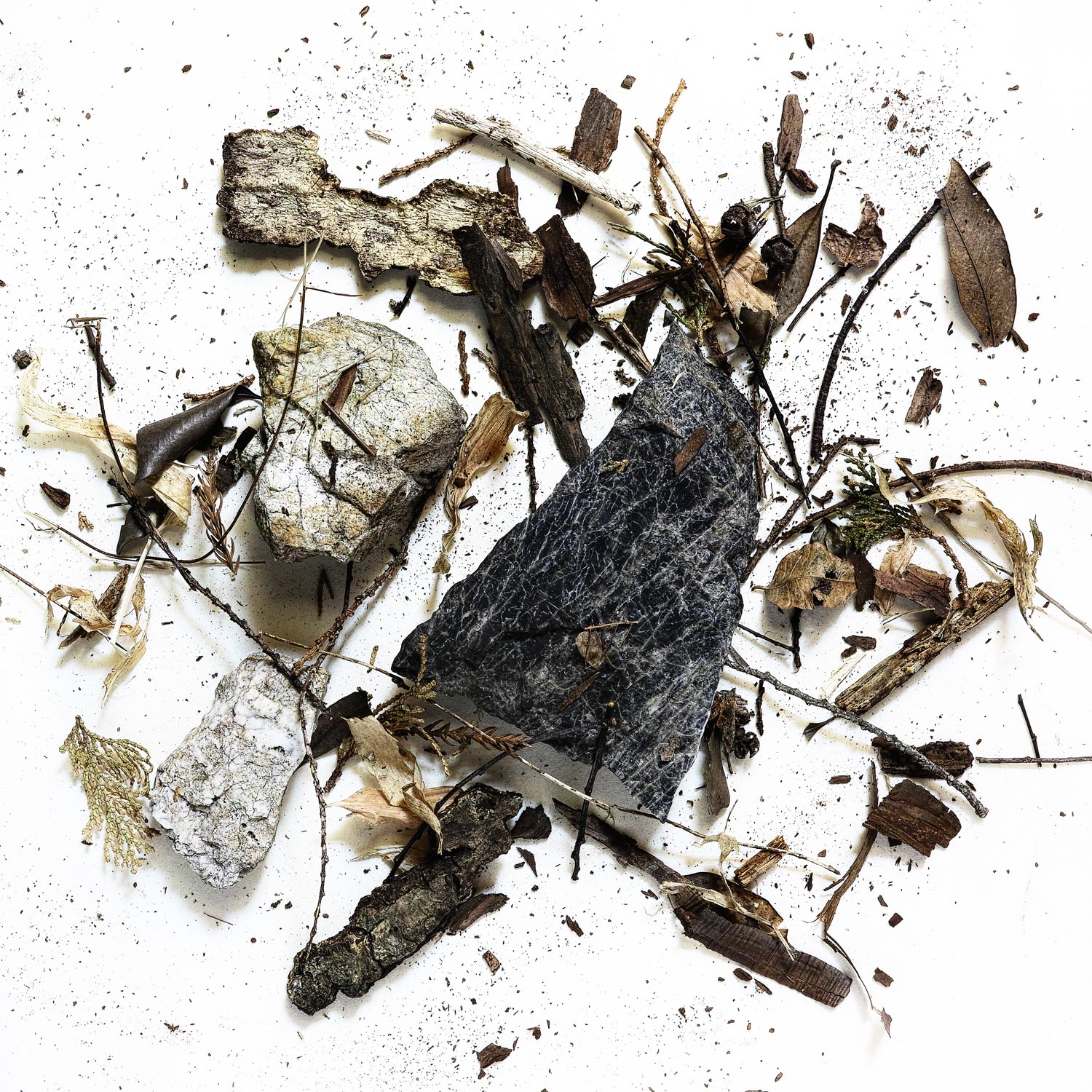 #003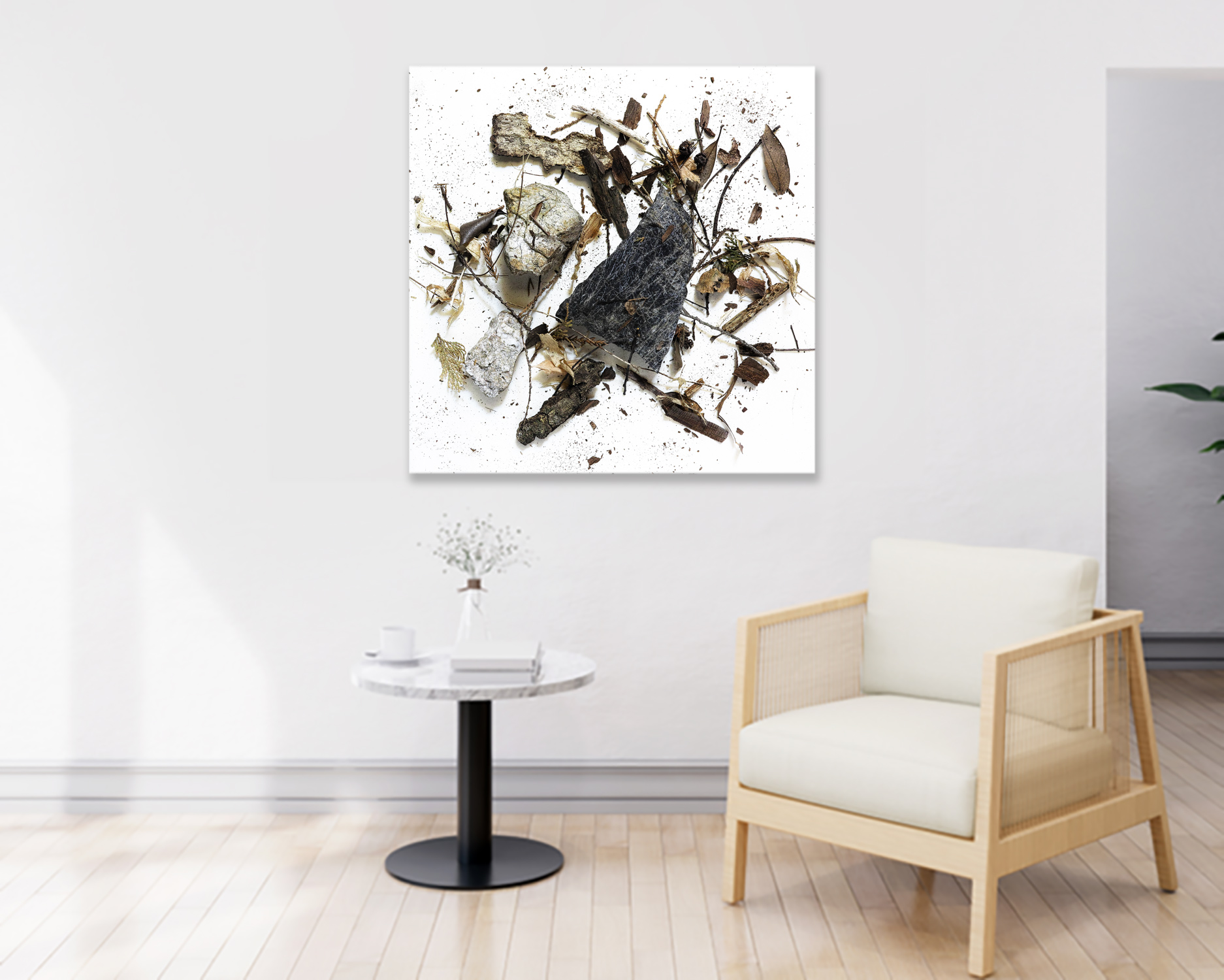 About work:2021-
Limited edition prints are available on request. Pigment prints on Canvas Inkjet Paper.
Available in two sizes; medium and large. Worldwide shipping.
Prints are signed and numbered by Keiichiro and come with a certificate of authenticity. Margin is not included in measurements.
Ask for price.
価格などはお問合せください。
| | | |
| --- | --- | --- |
| Print Size | Edition | Artist's Proof |
| Middle(50x50cm) | 12 | 3 |
| Large(90x90cm) | 6 | 3 |